Yep it's finally here today see's the 1st challenge over at Crafty Ribbons Challenge....I'm hosting this challenge and as we are getting ever nearer to Christmas I thought with all the fabulously gorgeous Christmas ribbon over at Crafty Ribbons we would have the following theme...
"Festive Cheer in September"
Ali and Tony have given us a gorgeous prize for the winner.....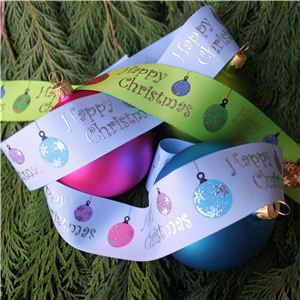 A selection of Christmas bauble ribbon......
For my card I've used this gorgeous image from Teddy Bo,coloured with polychromos pencils blended with sansodor......And cut out with my Go-Kreate dies...
I've used the gorgeous lost and found paper from MME....The card is from my stash so is the kraft card and the gems...
The flowers are from Mulberry Crafts and I've sprayed with glamour dust and then added some glamour dust...If you look closely in with them are three little bells the card makes a lovely sound when you hold it,also at the back I have used a new scroll-work die from memory box,you'll be seeing this a lot more so delicate....
And of course I've used some of the gorgeous new Exclusive ribbons from Crafty Ribbons they can be found here
I also had a play and made these decorations which look like pine cones....
Please popover to the Crafty Ribbons Challenge blog checkout the challenge and the rest of the teams beautiful cards and projects and join in with us....
I'll be back later with my Just Tracys Challenge card,winner of my candy and a new candy....